This package allows you to integrate Laravel-notifications in your Filament Admin application. The primary goal is to support the regular Notification system with classes, as how it is described in the Laravel-docs. The advantage of this approach is that it allows you to create notification classes that can be sent via multiple channel. For example, send the notification to a user via email ánd show it in the admin panel.
Features
Integrates with the Notification-classes from Laravel.
Send notifications using multiple channels, including the database.
Custom resource for admin users to send, view and delete notifications.
Send on demand notifications to one or multiple recipients with a custom message.
GitHub-inspired page in the admin panel for your users to view notifications.
Mark notifications as read.
Mark notifications as done.
Bookmark notifications.
Easily extensible.
Fully translatable.
Beautiful in dark mode 🌚
Magically store database notifications in the database, never have to use the toArray() method anymore!
Support for notification actions, icons, descriptions
Screenshots
User-facing notification pages
You can give your users a beautiful page to view their notifications: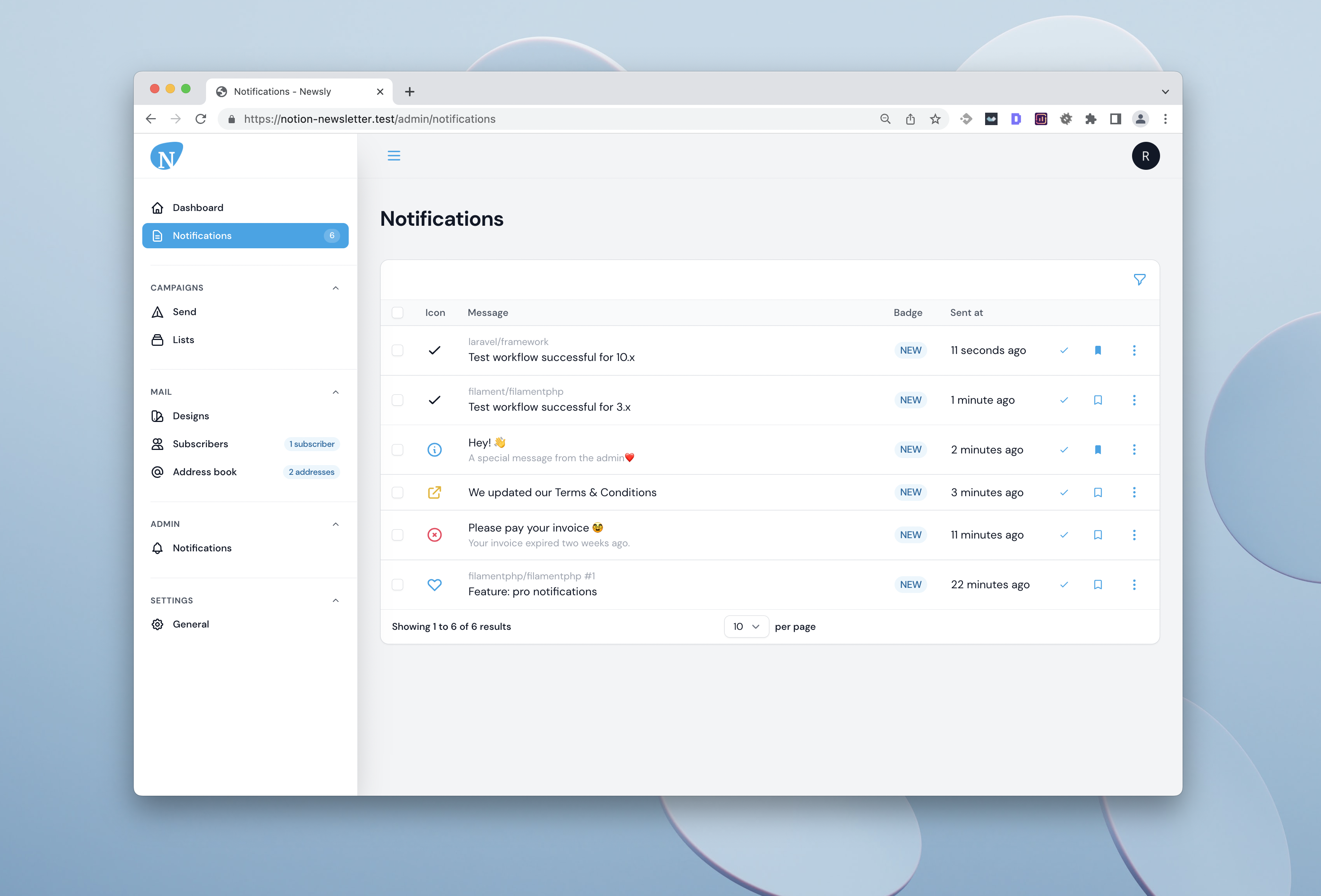 With filters: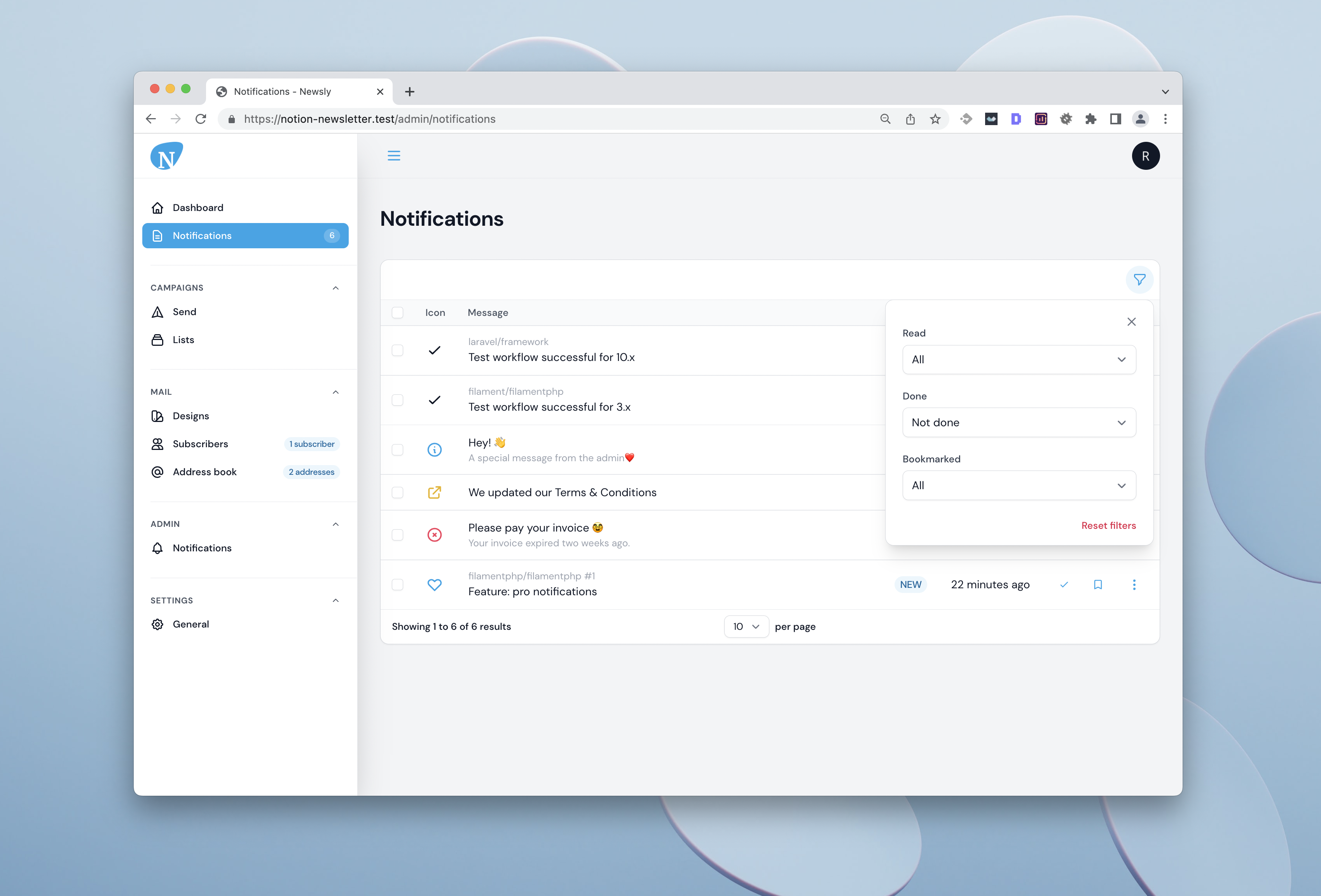 With bulk actions:
Admin resource to manage notifications
There is a handy admin resource to manage and send notifications: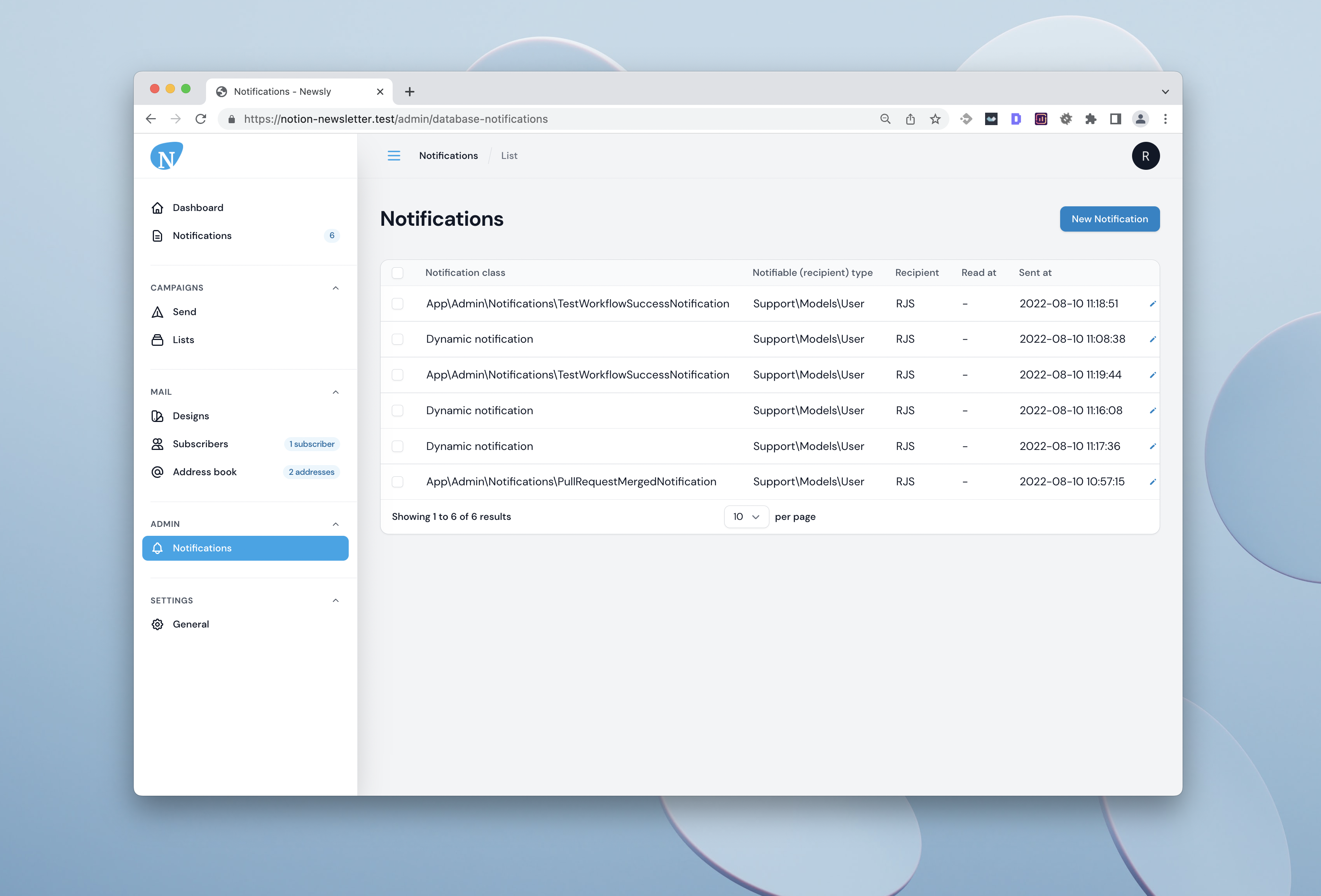 Send a custom notification from a class
You can send notifications from a notification class. Collect parameters using a Filament form.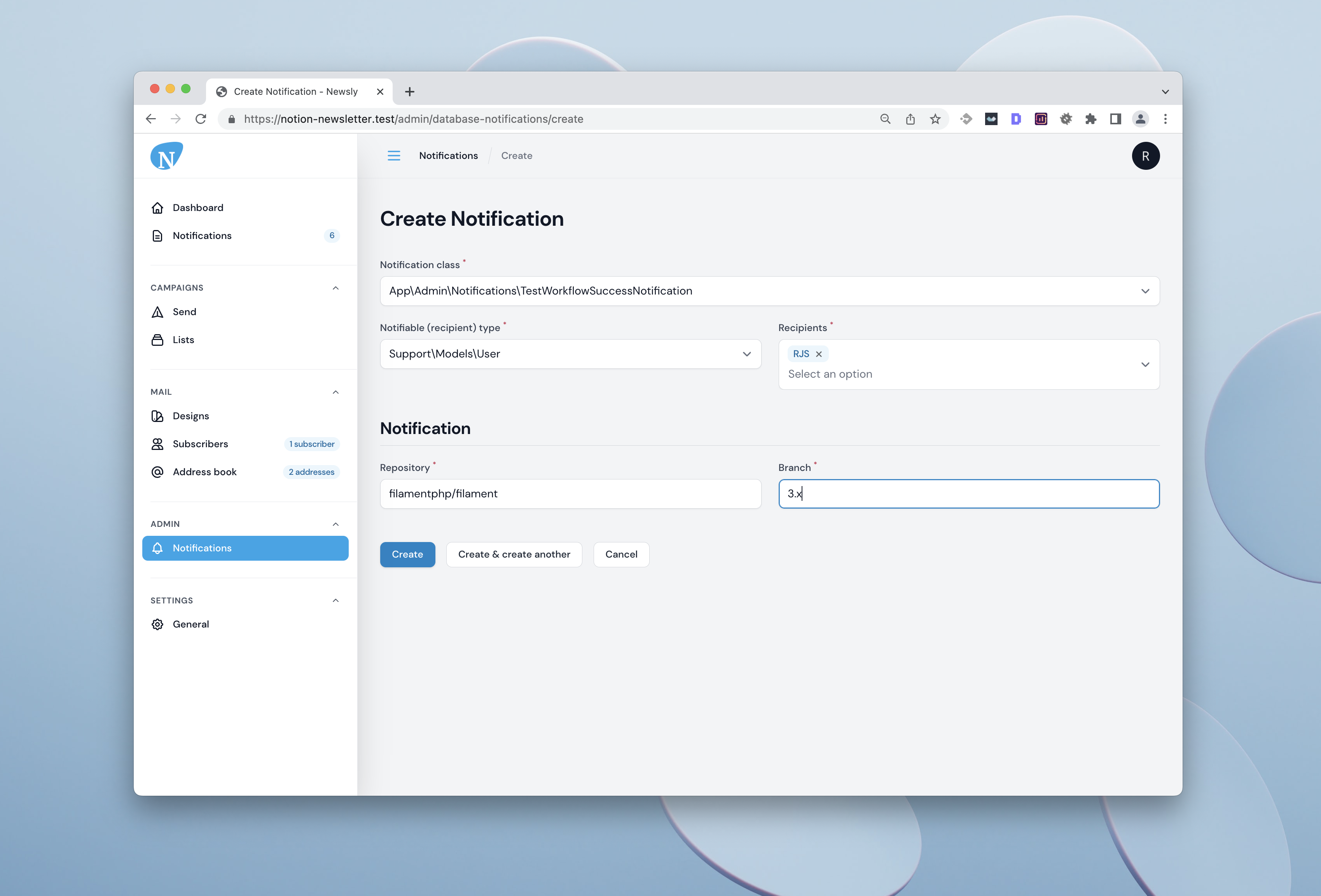 Send a dynamic notification
There is also a way to send dynamic one-time notifications to one or multiple recipients: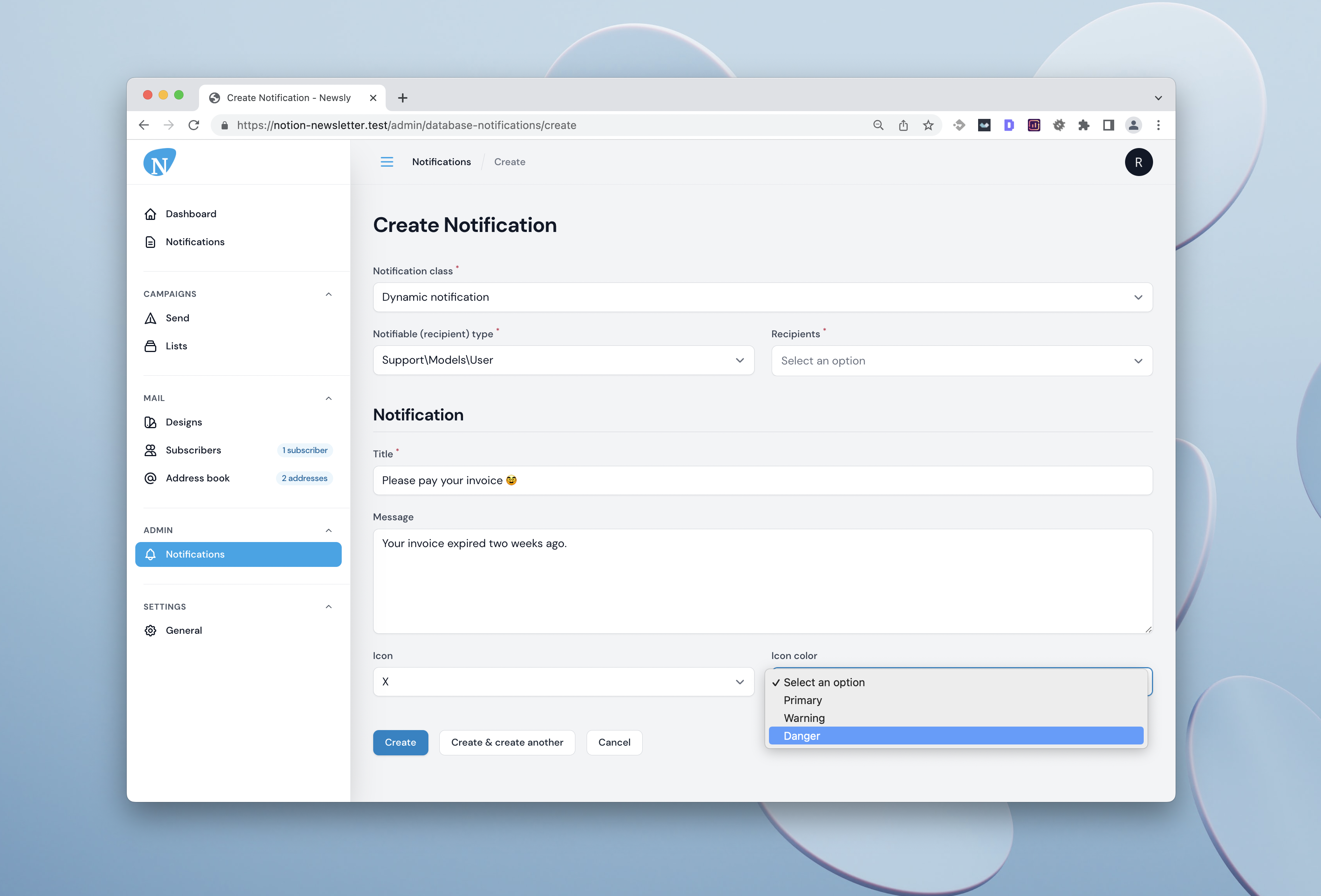 Dark Mode example
Looks beautiful in dark mode as well: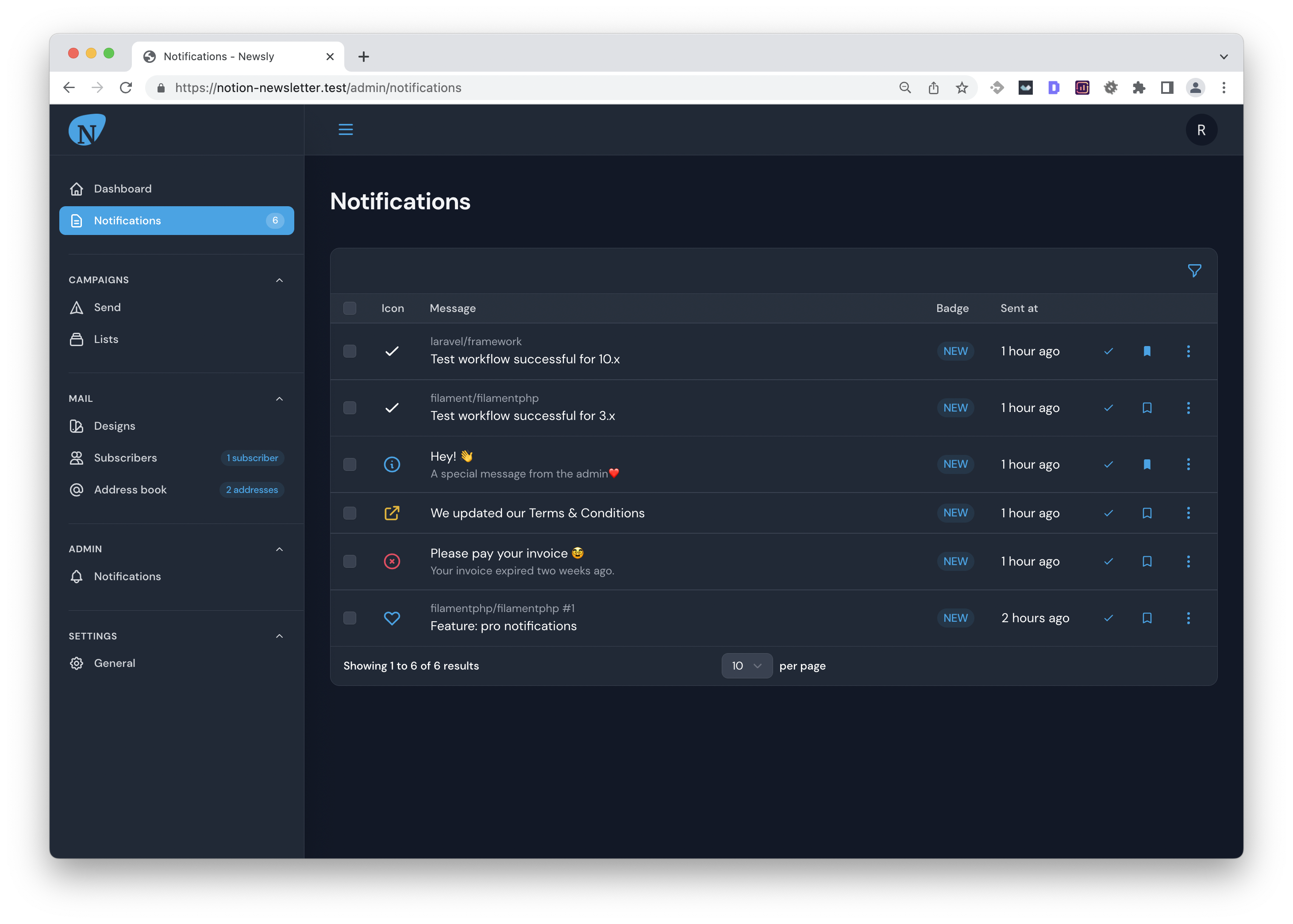 Installation guide
Thank you for purchasing the Notifications Pro plugin for Filament Admin!
We tried to make the library as easy-to-install and versatile as possible. Nevertheless, if you still have a question or a feature request, please send an e-mail to [email protected].
In this guide I'll show you how to install the library, so you can start using it right away
Find the full installation guide at the Filament PHP website.